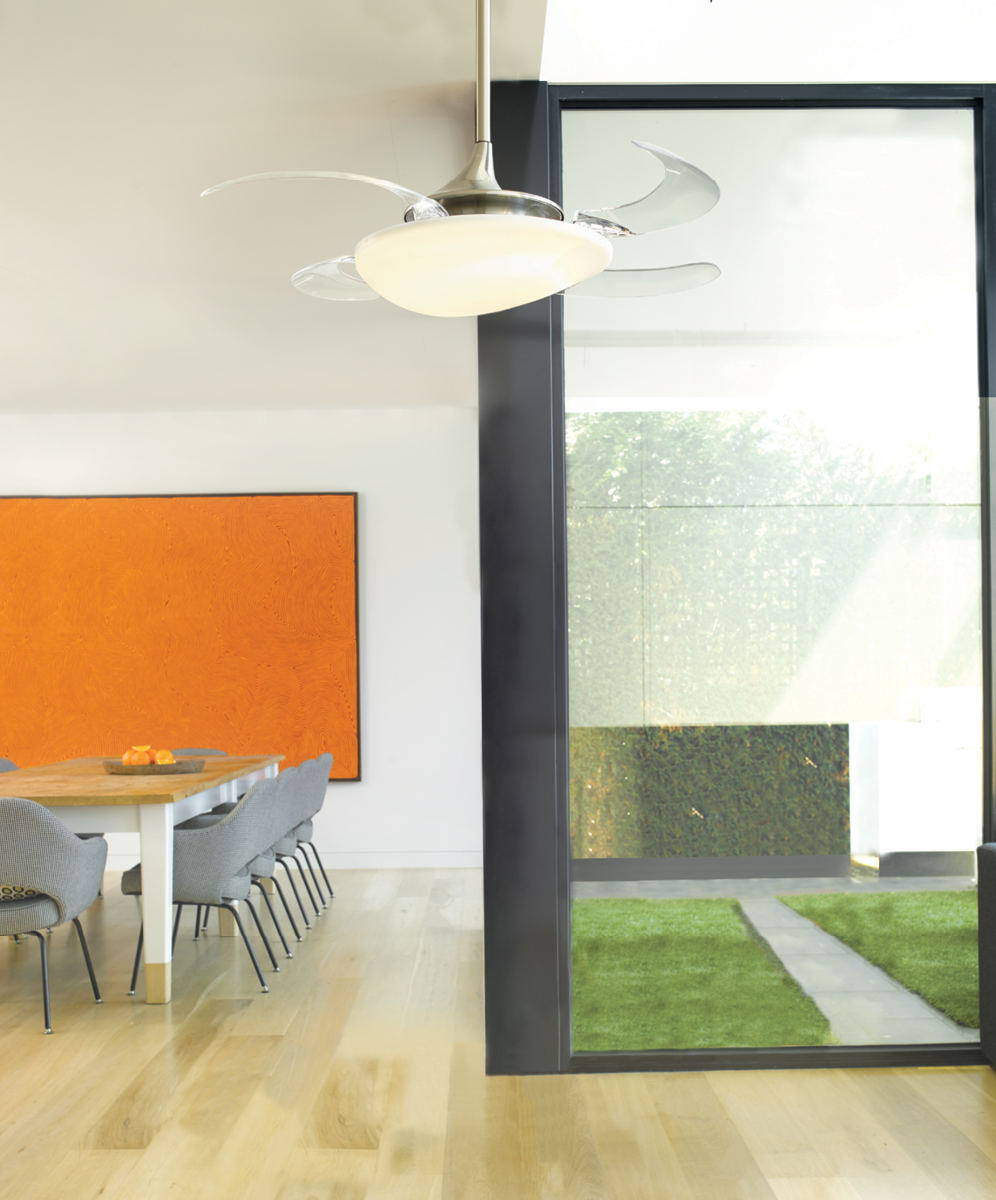 Designed in Australia, made for the world
In 2004, Australian innovator Joe Villella had a vision to create a ceiling fan that had blades concealed within a light pendant and only transformed into a ceiling fan when it was switched on.
Industrial designer Neil Waldbaum, another Australian genius was commissioned to develop a working prototype of Joe's vision. His prototype consisted of a very unique synchronised retraction mechanism and a uniquely shaped aerodynamic blade design capable of stacking over each other in retracted mode and generating significant airflow when the blades were deployed.
Fanaway appeared on the 'New Inventors' TV show on ABCTV on 5th October 2005 and won the People's Choice award for that episode. Soon after, Australia's leading specialist retailer Beacon Lighting was brought on board to develop the product to the manufacturing and production stage, and further promote and distribute Fanaway to the global marketplace.
Today, the Australian-born Fanaway range is available exclusively at over 115 Beacon Lighting stores in Australia and internationally across five continents.

About Fanaway
There is a Fanaway wherever you are (almost)! Find a wide range of styles in Australia,
New Zealand, Canada, Mexico, USA, Europe, India and South Africa. Click below for
more information on how you can stock up.